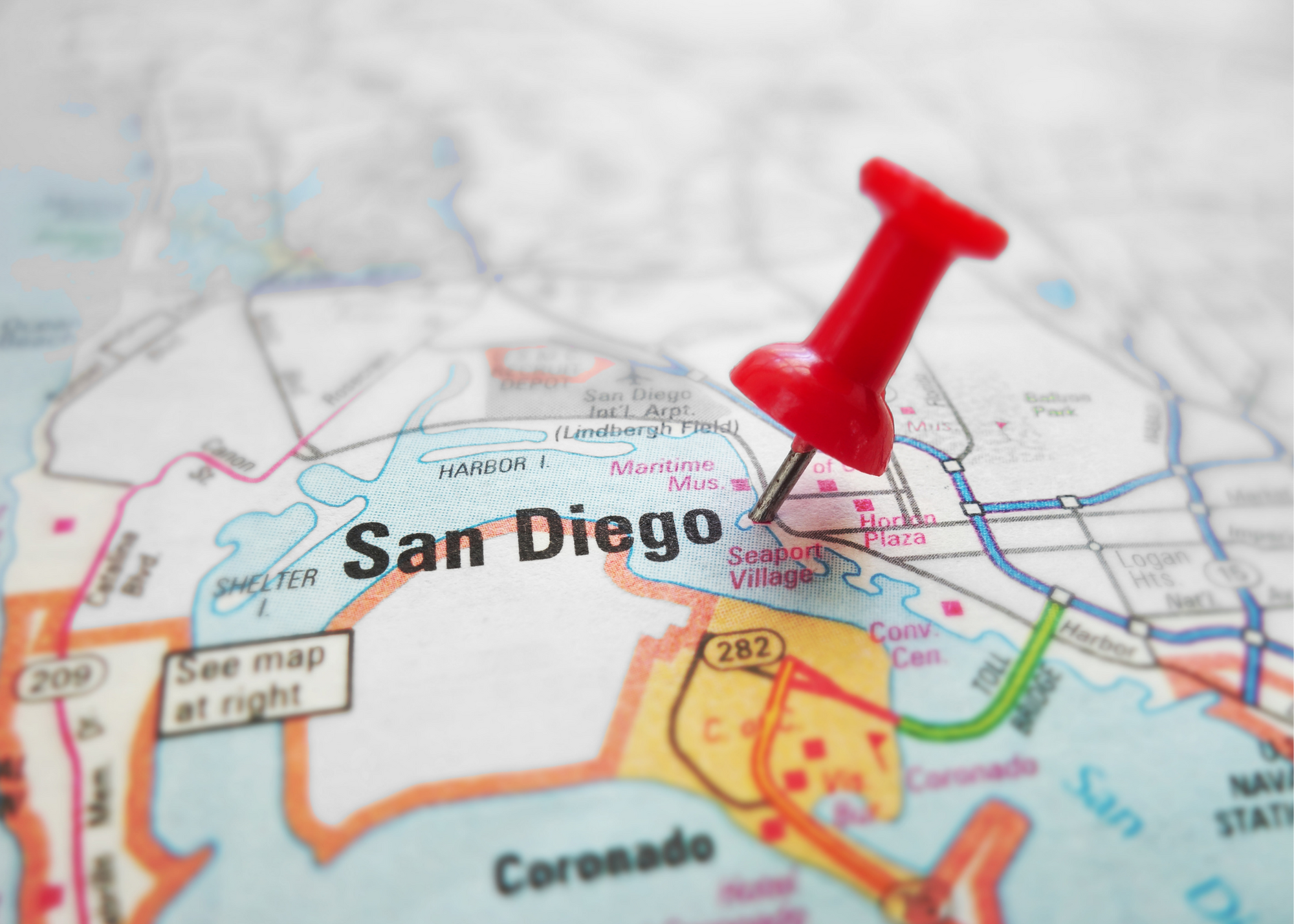 16 Jun

The Best Places To Live In San Diego For Families
Here are the best neighborhoods in San Diego for families, where you'll live next to good schools, vast parks, and overall great amenities.
Choosing the right place to raise your family is one of the most important decisions you can make as a parent. Luckily, if you're in San Diego, you'll have a slew of amazing options to choose from at your fingertips. Crucial characteristics like safety, great schools, family-friendly attractions, and lots of outdoor space were considered in the process of picking out the nine best neighborhoods in San Diego. But further desirable amenities like friendly communities, stunning ocean vistas, rolling hills, and shrub-studded canyons gave these San Diego suburbs a leg up above all other eligible candidates. Ready to dive in and find the right fit for you? These are the best family neighborhoods in San Diego to keep in mind.
THESE ARE THE BEST NEIGHBORHOODS IN SAN DIEGO FOR FAMILIES
1. DEL MAR
Is your growing family fond of the beach? Then you'll love calling this San Diego suburb your home. Safe, fun, and incredibly beautiful, Del Mar is one of the best areas in San Diego for a number of reasons. A superb location, excellent school system, and plenty of outdoor space to explore secure this suburb a surefire spot on every list of the best neighborhoods in San Diego.
Dogs are also a part of the family, and if you have one at home, then you'll love taking afternoon walks along Del Mar's North Beach Area, also known as Dog Beach.
2. CARMEL VALLEY
Carmel Valley is located about 30 minutes north of downtown and is one of the best places to live in San Diego for families. It has all the essential amenities of being safe, clean, and home to great schools and parks. Plus, with close proximity to local parks and beaches like Torrey Pines, Del Mar, and La Jolla, you'll never run out of things to do with your family in San Diego's Carmel Valley. Worried about fitting in? The sense of community in Carmel Valley is very strong, and the residents will make you feel at home right away.
3. UNIVERSITY CITY
If you're looking to relocate somewhere quieter, University City is a great fit for your family. Relatively compact with a small-town feel, University City is the kind of place where everyone knows each other, all the schools are connected, and crime is virtually non-existent. University City is also located right next to La Jolla, another one of the best neighborhoods in San Diego, so access to great beaches and entertainment is a given.
4. SOLANA BEACH
Solana Beach is notorious for all the right reasons. Eyeing this San Diego suburb? You'll be met with a supportive tight-knit community, amazing beaches, exceptional schools, and loads to do on the weekends. The resident population of Solana Beach is made up of both young professionals and retirees—people from all backgrounds and walks of life call this place home. Athletes, entrepreneurs, craftsmen; whatever your usual clique entails, you definitely won't have difficulty finding them in one of the best neighborhoods in San Diego. However, unlike the rest of San Diego, the majority of Solana Beach residents are more conservative-leaning.
5. SCRIPPS RANCH
Despite being only a 20-minute drive away from Downtown San Diego, Scripps Ranch gives you enough space to reap all the benefits of suburban life; the best of both worlds indeed! While living in this San Diego suburb, you'll be close to nature (hello Lake Miramar) and have a shorter commute to get to your job in the city. Other great benefits of living in Scripps Ranch include a competitive housing market, an outstanding high school, and a diverse community of residents. What more could you ask for in one of the best areas in San Diego?
6. TIERRASANTA
Tierrasanta is Spanish for holy land or holy ground, and the aptly named neighborhood is one of the best places to live in San Diego for families. Tranquil, beautiful, and rich with parks and hiking trails, Tierrasanta is not only one of the greenest suburbs in all of San Diego, but also perhaps the entirety of the Golden State. If you're not a fan of commuting long distances, you'll also love the fact that driving 10 to 20 minutes along Tierrasanta's uncrowded streets will get you to just about anything you need.
7. CARLSBAD
Looking for the perfect balance of beach and mountains, open space, and downtown amenities? Consider relocating to this San Diego suburb. You'll never get bored while living in this scenic albeit expensive town. You'll spend your days going to the beach, walking around the Village, shopping in Downtown Carlsbad, and going hiking along scenic vistas. What's not to like about one of the best family neighborhoods in San Diego?
8. POWAY 
Poway is on a steady rise in popularity as one of the best neighborhoods in San Diego for families—so much so that the median home prices here have gone up more than 25 percent over the past year. Many people eliminate this San Diego suburb as a suitable option straight away for its inland location, but that definitely comes with its perks. For example, while Poway offers a great job market and is growing in affluence, the housing options are still plenty because no one is flooding to move there like other San Diego neighborhoods. What's more? The schools are considered great, the parks are phenomenal, and the safety rate is also above average.
9. DEL CERRO
Located on the eastern side of the county, Del Cerro is considered one of the best places to live in San Diego for families. The name of this neighborhood translates to something along the lines of the hill, which is very telling of the area's hilly nature. One of the main reasons why people choose to call Del Cerro home—besides the great schools, safe streets, and incredible views—is the fact that it offers plenty of things to do with the family. Popular for a reason, this San Diego suburb has a distinct charm that is hard to resist.
Article: https://www.california.com/the-best-places-to-live-in-san-diego-for-families/
If you or anyone you know is looking to buy or sell their home, give us a call!
760-214-1802