01 Oct

Family Fun Adventures

Adventures to experience with

family & friends!
Torrey Pines Gliderport
What a fun way to see aviation in action, from the top of the Torrey Pines Bluffs! Gliderport is home to one of the most historic aviation sites in North America.  Be in awe as you watch paragliding, hang gliding, remote control models and sailplanes take flight over the La Jolla Bluffs and enjoy a coast view for miles.  Bring a picnic or grab some lunch at the Cliffhanger Café and have front row seats to an amazing aviation experience!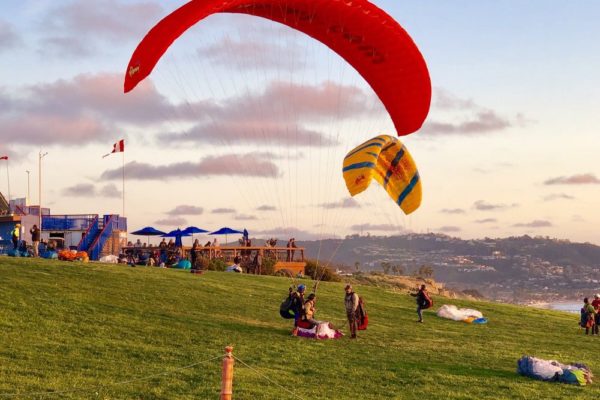 Spruce Street Suspension Bridge
One of our favorite things to do is soak up the beautiful San Diego weather, which means a lot of our favorite activities involve the outdoors. However, this one is not for those who are afraid of heights. Bring your bravery and take a stroll across this 375 foot long suspension bridge, it's a San Diego must. The Spruce Street Suspension Bridge was built in 1912, and is hidden within the residential neighborhood of Bankers Hill. Beware: The bridge suspends over a giant canyon and word around town is that with a sharp wind gust, the bridge can swing slightly, WHEEEEE! 🙂
https://californiathroughmylens.com/spruce-street-suspension-bridge/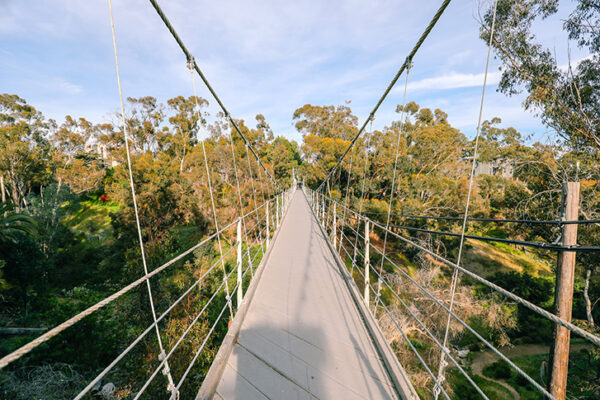 La Jolla Caves
Check out the world famous Sunny Jim Sea Cave in Ja Jolla. The unique and beautiful cave has a manmade tunnel from inside the Cave Store with a 145-step decent which allows you to enter the Sunny Jim Cave by land – this is the only cave you are able to access by land on the California coastline.  It's truly a great experience that you won't find anywhere else.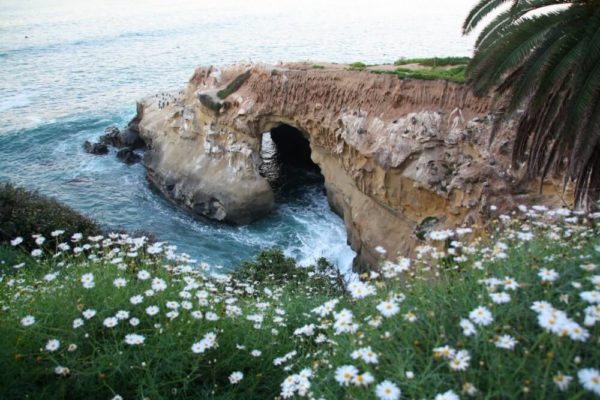 San Diego Botanic Garden
This hidden gem was deemed one of 2017 North American Garden Tourism Conference, "Top 10 Gardens Worth Traveling For." SDBG is a 37 acre urban oasis with four miles of trails and 29 different themed gardens that house countless species of plants that you cannot find in any other botanical garden in the world. Also, the largest interactive children's garden on the West Coast, making it a perfect family friendly spot.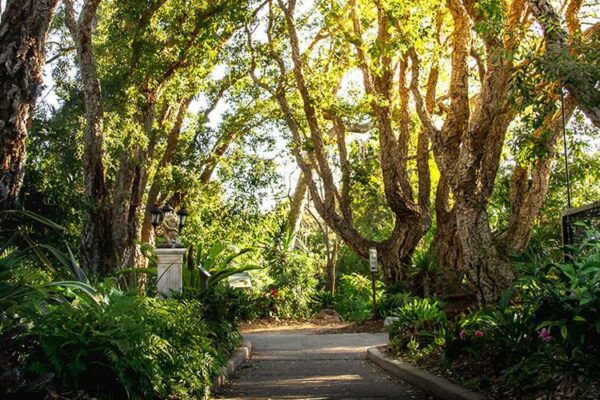 Oceanside Harbor Boat Rentals
Rent a paddle board, kayak, canoe or boat and get out on the water with the kiddos.  Cruise your way through the harbor for an afternoon of fun in the sun and if you're lucky…you might even have an occasional up close and personal seal encounter!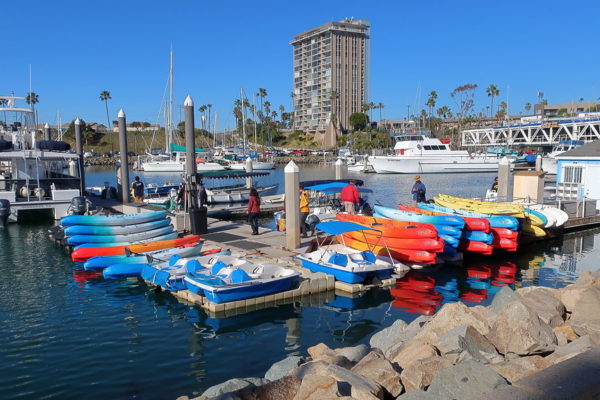 Leo Carrillo Ranch House
Prance around with the peacocks and play on an authentic and historic ranch. The perfect place to bring the family for a day full of wandering. This ranch is equipped with old buildings and farming equipment and is a hidden treasure right in the city of Carlsbad. Pack a picnic and don't forget to bring your camera, as this spot is a must for your next Instagram post!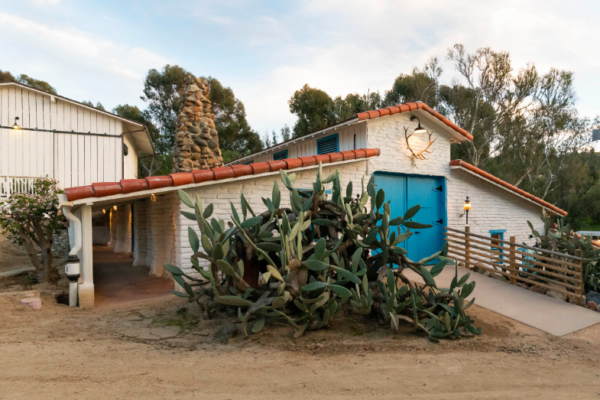 Batiquitos Lagoon
The famous Batiquitos Lagoon runs between the cities of Carlsbad and Encinitas. Our favorite spot to access is off of Gabbiano Lane, which is South Carlsbad. After priding myself for being a San Diego native and seeing the Batiquitos trails over and over again, I just recently stumbled upon a hidden gem… swings! They overlook the entire lagoon, with views of the Pacific Ocean in the distance. What better way to wind down and enjoy a sunset after a long day?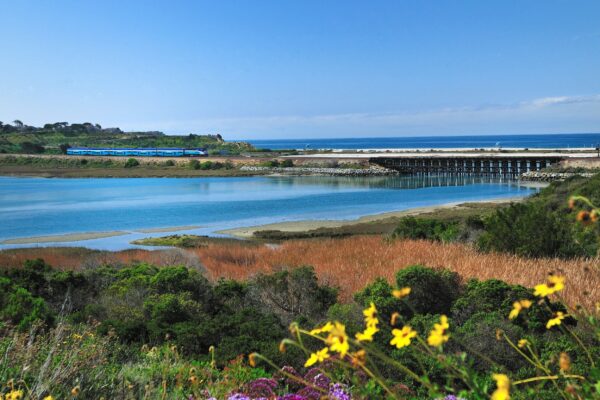 Ferry Boat from San Diego to Coronado
Ride the flagship ferry, the oldest wood working ferry in the US! Have some fun on the bay while traveling via ferry from San Diego to Coronado. They even allow you to bring your bike on for free if you choose to cruise around the island.  Spend the day exploring the beautiful beaches, shops, eateries and parks of Coronado Island.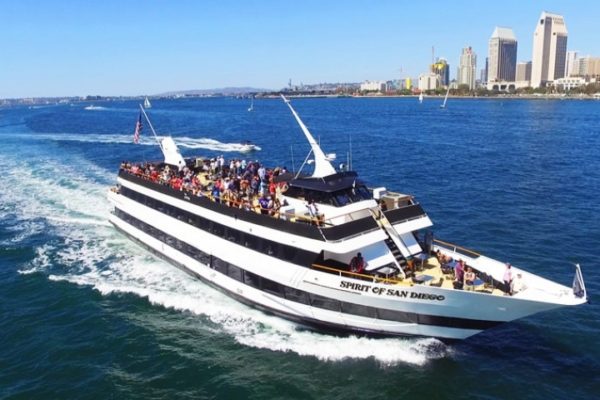 Torrey Pines State Reserve
Located within San Diego city limits and still remains one of the wildest stretches of land on the Southern California coast! Not to mention one of the most beautiful sights we've seen. Torrey Pines State Natural Reserve is a popular destination by travelers because of its 1,750 acres of stunning overlooks, peaceful trails, and beautiful environment… and right below, Torrey Pines State Beach. Whichever destination you choose, you will be in awe.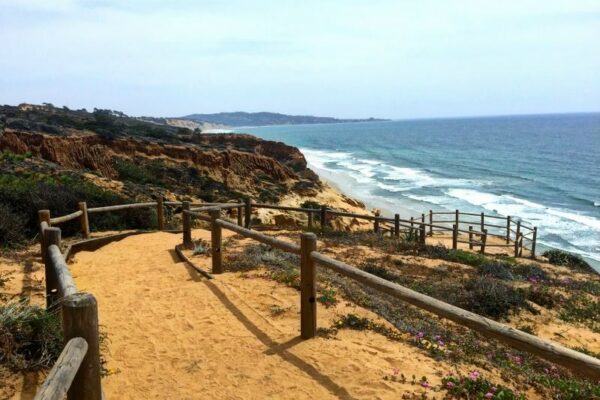 Cabrillo National Monument
Located right at the tip of Point Loma is statue honoring Cabrillo, the discoverer of San Diego Bay. All in one location you have the Bayside Trail that offers spectacular views of San Diego Bay, tide pool area which offers a unique opportunity to see shore creatures up close and personal, or you can guide yourself through the old 1855 built lighthouse… basically lots of history, mixed with breathtaking views of downtown! Count me in.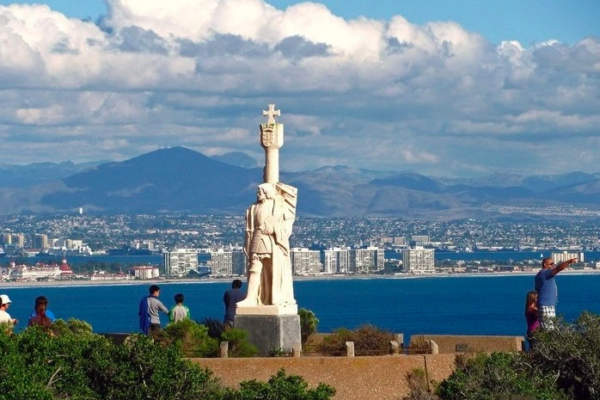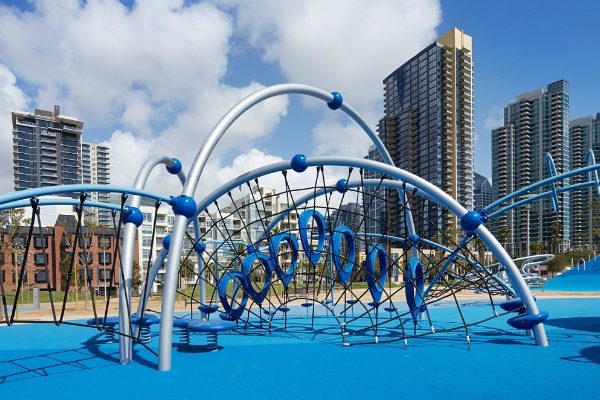 Annie's Canyon Trail
Enjoy the outdoors with an adventurous day exploring the sandstone crevasse that has created a hiking path up to a 200-foot elevation above sea level. The canyon was sculpted by water over time, which poured over sandstone and smoothed its surface into narrow corridors with sandy footing like a dry creek bed.  Whether you hike through the steep switchbacks, or choose the winding path to the overlook, once you reach the top you are welcomed with panoramic ocean and lagoon views! It's an experience the whole family will enjoy.
https://thenaturecollective.org/location/annies-canyon-trail/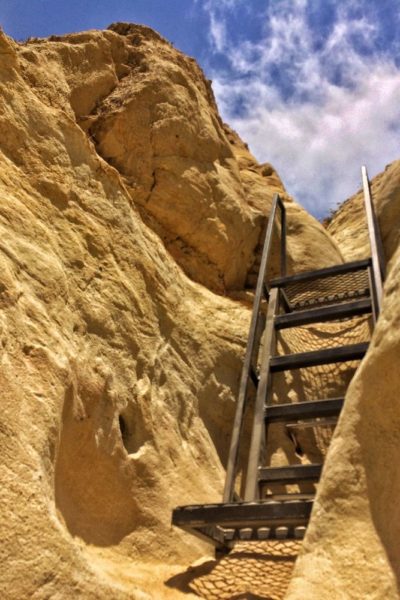 Have you seen the 3 new parks in
North County?
Olympus Park
The new 3.1-acre neighborhood park on the southeast corner of Piraeus and Olympus was created and labeled as a passive-use park. Passive-use parks are self-managed, designed for a smaller population, and important to note with smaller kiddos, there are no designated parking or public restrooms. However, if you're looking for a shady place to hang out, the construction included the planting of 76 new trees.  The park offers a great place to run in the open grass and get the kiddos energy out, bring a frisbee or ball, plan a picnic or simply enjoy a shady walk.
The New Park Includes:
Playgrounds with Whimsical Play Structures
Dog Park
Zipline Area
Sports Court for Basketball & Pickleball (My personal favorite feature!)
Small Skate Element
Pump Track for Bikes, Skateboards & Scooters
Walking Paths
Gazebo
Botanical Gardens
Address:
701 Olympus Street
Encinitas, CA 92024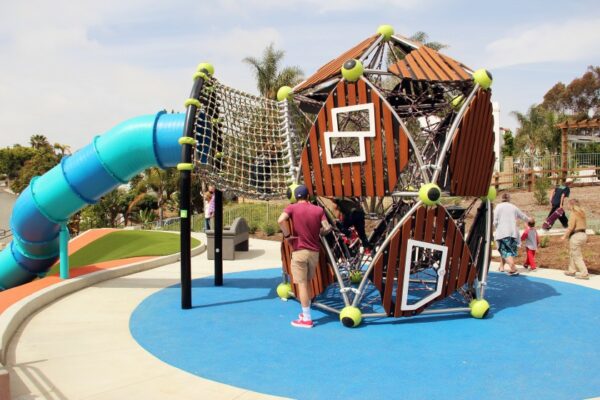 Buena Vista Reservoir Park
If you're not a Carlsbad local who's familiar with the history, this reservoir was built in 1918 and first supplied water to all of the surrounding farms and fields for local avocado orchards. The city acquired the site in 1952, and shortly after stopped operating in 1960, when the Elm Reservoir was built and took over all of the needs.
In 2014, the city proposed selling the property to…you guessed it, a housing developer. Neighbors fought and fought to oppose the sale, asking them to consider a park instead.
Eventually, after three civic groups and more than 100 people sounded out, they ended the multi-year push to stop the parcel from being developed and Lennar Homes, a nationwide housing developer, built the park under specific agreements with the City Council. Park construction was a condition of its approval for a 123-home project near the intersection of Poinsettia Lane and El Camino Real.
The 3.1 Acre Park Includes:
Children's Play Area
Loop Trail Around Park
Picnic Areas & Benches
Enhanced, Water-Wise Landscaping
11 New Parallel Parking Spots
Beautiful, Ocean Views
Historic Water Tank
Address:
1605 Buena Vista Way
Carlsbad, CA 92008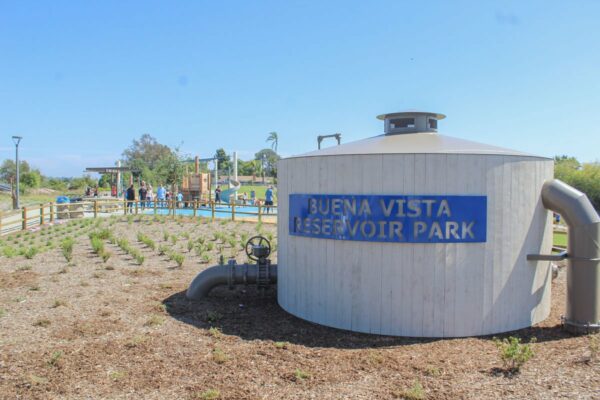 El Corazon Aquatics Center
A little different from your traditional neighborhood park, but no less entertaining…El Corazon Aquatics Center is the City of Oceanside's first ever world-class aquatics center that will provide competition-level amenities.
Local swim clubs, water polo teams, and high school swim teams have been training at the center daily as part of a soft opening, which gave the city's staff an opportunity to dial in all of the new systems before the crowds arrive.
Whether you're swimming 50-meter laps to train for the Olympics, showing off your latest dance moves in water aerobics class, or taking the kids to the splash pad…there is truly an option for everyone.
The New Aquatics Center Includes:
56-Meter Competition Pool w/ Diving Boards
Spectator Seating
Locker Rooms & Family Changing Rooms
Warm-Water Therapy Pool
Splash Pad for Kids
Shade Structures
Concession/Snack Area
Multi-Purpose Events Center
Lifeguard/Staff Offices
Address:
3306 Senior Center Drive
Oceanside, CA 92056