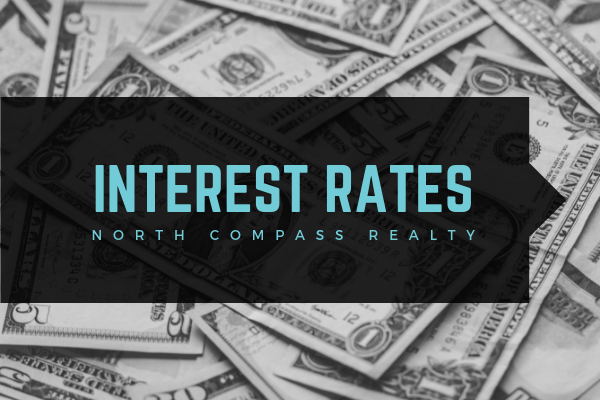 02 Sep

Interest Rates: The Cost of Waiting

One of the most commonly asked questions we get as Realtors is, "When is it a good time to buy…and…Should I buy now or should I wait?" Our answer is generally the same each time…the best time for you to buy is when YOU are ready! There are of course multiple different factors that are at play when deciding if you are ready to buy or not, and one important factor is interest rates. 

According to Freddie Mac's latest Primary Mortgage Market Survey, the 30-year fixed-rate mortgage rate in the U.S. recently averaged 3.55%, the lowest it has been since November 2016.

If you've followed mortgage rates at all, you would know that just a year ago, the average rate on a 30-year mortgage was nearly 5%. It has since fallen all the way to 3.5%. Historically speaking, mortgage rates do not have much farther to fall, considering in the past 50 years they have never dropped below 3.3%.

Some individuals are hopeful that by waiting they'll save more money and perhaps home prices will drop.  In reality, if home prices drop then interest rates will most likely increase, which is one of the risks of waiting to buy.  Ultimately, with the current interest rates being so incredibly low, the decision to wait could end up costing you more in the long run. For example if you were to buy a home for $480,000 in today's market with an interest rate of 3.5% versus 4.5% you would save approx. $23,000 in interest over 7 years. That's about $3,300 per year!  Easily a vacation, an unexpected car expense, medical or just good old fashioned money for savings.

This leads us to another great point. When interest rates are low, you are able to afford more of a house. For example, if you were to get pre-approved for a $600,000 loan at 3.5% interest rate in today's market, the cost of waiting could be a difference of $75,000 less in buying power.  If interest rates were to increase to 4.5% your approval would decrease from $600,000 to approximately $525,000.  

With San Diego's medium home value at approx. $625,000, a lot of people immediately eliminate the option of buying, assuming that they aren't ready, they can't afford it, they won't qualify, etc.  However, with interest rates at a historic low it's the cheapest time to borrow money. Our best advice is to contact your local lender and discuss your options. If now isn't the right time for YOU – then your lender can put you on a 6 month plan of what to do in order to be ready to be a homeowner.  If you don't have a trusted advisor in the lending industry, please contact us – we have a short list of valuable referrals we have worked with for many years. Have your lender review your financials and give you options for buying. The average rental rate in San Diego county is approx. $2700, so why not use that money towards your own home and your own equity?  Homeownerhsip is the best investment you'll ever make! 

So all in all, the best time to buy is when you are ready.  When you've weighed out your financial situation and it makes sense for you to invest in the market.  Give us a call for a free consultation – we are here to help guide you through the process.