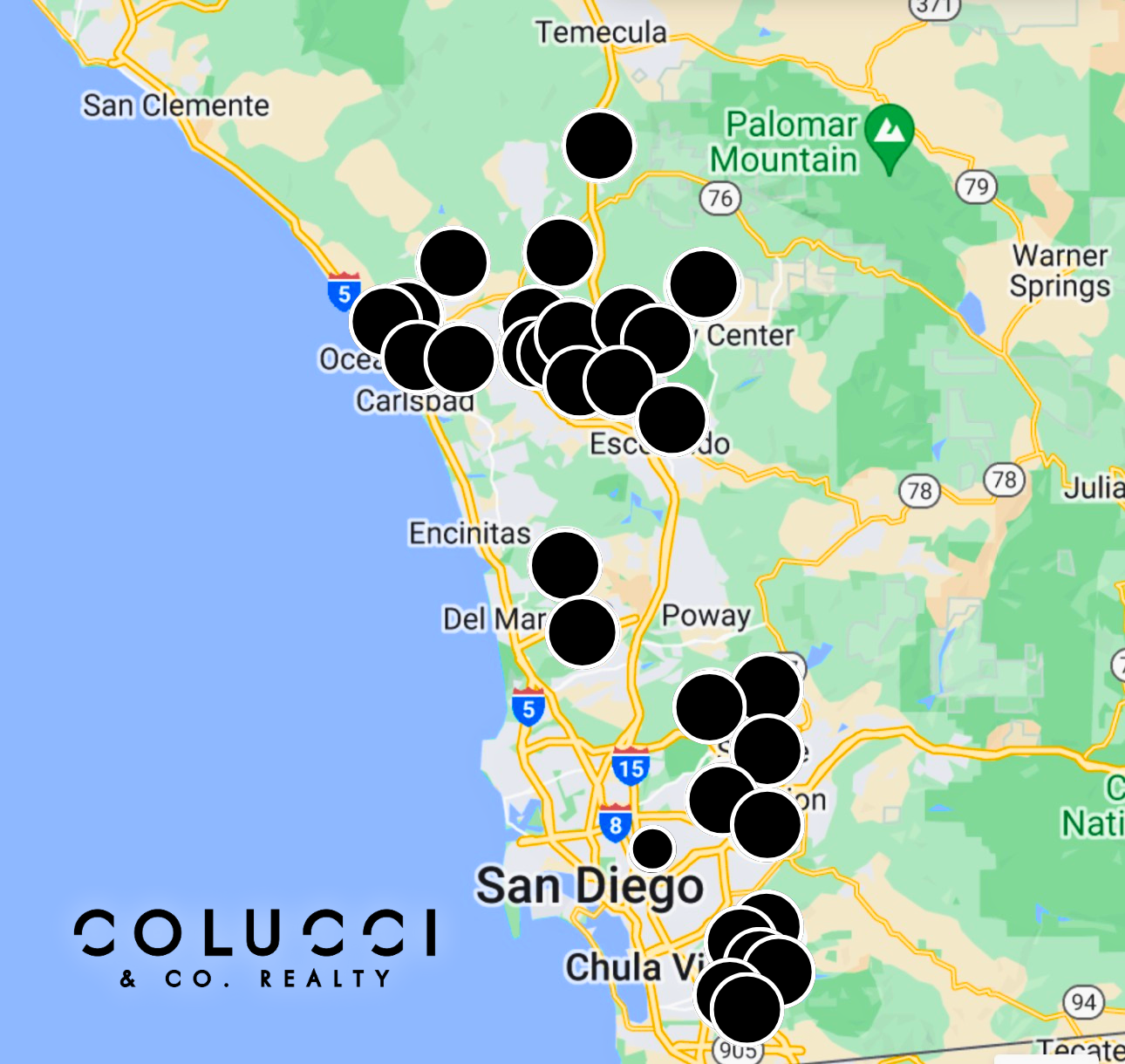 23 Oct

Let Us Help You Discover New Home Communities in San Diego County

Are you in the market for a new home? You're not alone!

The current real estate landscape in San Diego County is characterized by low inventory and high demand. With more and more people recognizing the allure of living in this picturesque community, competition for existing homes has become intense. This has resulted in rising prices and a limited selection of properties available for sale. But don't let this discourage you.

New Home Communities: A Ray of Hope

In the face of a tight housing market, developers have been hard at work creating new home communities throughout San Diego County.   We have a curated list of over 50 new home developments throughout San Diego starting from $461,000 up to $2,649,000.  With our team of real estate experts who have a successful track record working with new home builders, we will guide you through the process and help you find the perfect home that suits your lifestyle and needs. These communities offer a fresh perspective for prospective homeowners. Here's why you should consider them:
Modern Design – New home communities typically feature modern architecture and the latest design trends, ensuring that your new home is both stylish and functional.
Energy Efficiency – Many new homes come equipped with energy-efficient features, which can save you money on utilities in the long run and reduce your environmental footprint.
Customization – Buying a new home often allows you to customize certain aspects of your living space to fit your unique needs and preferences.
Community Amenities – Developers understand the importance of community in today's world. As a result, new home communities often come with amenities like parks, pools, and walking trails, fostering a sense of togetherness.
Warranty –  New homes often come with warranties that provide peace of mind in case any issues arise shortly after purchase.
What you need to do from here:
New home sales have a different process than resale homes. We have worked with and for many new home builders over the years and are experts at helping you navigate the ins and outs of new build developments. We also know where to push and negotiate on your behalf without jeopardizing the deal. Before visiting a sales office, get in touch with us to start you off on the right foot, as one of us will have to be present.
Check out the map below which pinpoints various new home developments throughout San Diego.  If you are interested in knowing more, give us a call and we can help walk you through.
760-418-6189