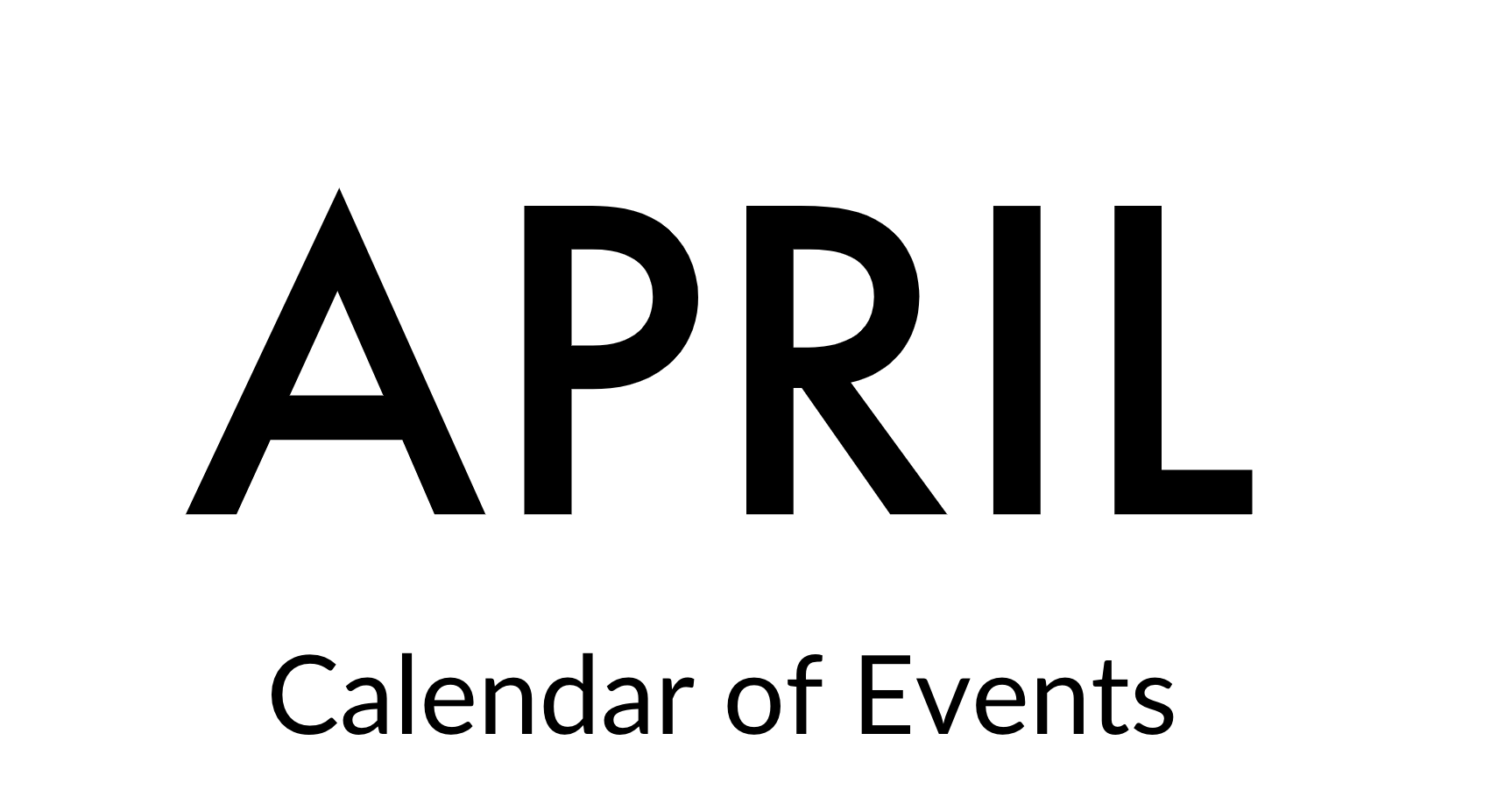 03 Apr

San Diego Calendar of Events – April 2023
Easter Events
Easter Bunny Photos in Fashion Valley
3/17 – 4/8 various hours
Grossmont Center Easter Bunny Photos
www.grossmontcenter.com/easter-bunny-photos
3/25 – 4/8 11 am – 4 pm
Easter on the Farm – Valley Center
4/1 9 am – 5 pm
Chula Vista Annual Easter Egg Hunt
www.cvfirefighters.org/posts/easter
4/1 9:45 am, 10:30 am, 11:15 am
Santee Spring Eggstravaganza
4/1 10 am – 1 pm
Easter Eggspress & Storytime
4/1, 4/2 9:30 am – 11 am
Campo's PSRMA Bunny Train
4/1, 4/2, 4/8 10:30 am, 11:45 am, 1:45 pm, 3 pm
Palm Sunday Easter Egg Hunt – Ramona
www.fccramona.org/events/palm-sunday-6tddc
4/2 10 am – 12 pm
Easter Art & Craft – North County Mall
4/7 4—7 pm
Solana Beach Spring Festival & Egg Hunt
4/8 10 am
EGGstravaganza Spring Festival – Carlsbad
4/8 10 am – 1 pm
Egg Hunt – La Jolla
4/8 1:30 pm
Easter Egg Hunt at The Del
www.hoteldel.com/events/easter
4/9 10am,12pm
Events
Boots in the Park
Experience live music, craft food & cocktails, dancing, and more. Featuring Carrie Underwood, Walker Hayes, and other special guests.
Location: Waterfront Park
Info: www.bootsinthepark.com
4/1 1 – 11 pm
North Park Festival of Beers
Beer, food, and music! Proceeds go to the San Diego Music Foundation.
Location: El Cajon Blvd., in front of Lafayette Hotel
Info: www.northparkbeerfest.com
4/1 1pm
Carlsbad 5000
The World's Fastest 5K features a fast and fun seaside course.
Location: Grand Ave., Carlsbad
Info: www.carlsbad5000.com
4/2 7 am
DreamHack San Diego
An immersive gaming experience where the community comes to life.
Location: San Diego Convention Center
Info: www.dreamhack.com
4/7-4/9 Fri & Sat 10 am – 1 am, Sun 10 am – 7 pm
Tax Day
Federal and California state tax returns, as well as any balance, is due April 18. However, California storm victims now have until May 15 to file various returns.
Info: www.irs.gov or www.ftb.ca.gov
4/18, 5/15 (for California storm victims)
101st Annual Coronado Flower Show
The largest tented flower show in the nation! This year's theme is "Hollywood in Bloom"!
Location: Spreckels Park, Coronado
Info: www.coronadoflowershow.com
4/18 – 4/19 Sat 1 – 5 pm, Sun 10 am – 4 pm
La Jolla Concours d'Elegance
Enjoy 150+ exquisite automobiles, as well as a champagne & honey tasting garden and live music.
Location: Ellen Browning Scripps Park at La Jolla Cove
Info: www.lajollaconcours.com
4/21 – 4/23 Fri 6 – 10 pm, Sat 5 – 9 pm, Sun 9 am – 4 pm
Free Entrance for National Park
All National Park Service sites will offer free admission on the first day of National Park Week.
Location: all National Parks
Info: www.nps.gov
4/22 various park hours
Walk MS:
Walk MS brings together passionate people for a powerful purpose: to end MS forever. Location: NTC Park, Liberty Station.
Info: mssociety.donordrive.com
4/22 8:30 am
Tequila & Taco Music Festival
Enjoy top-shelf tequila, gourmet street tacos, live music (featuring Lil Jon!), and more!
Location: Petco Park
Info: www.tequilaandtacomusicfestival.com
4/22-4/23 Sat 1 – 9 pm, Sun 12 – 6 pm
San Diego Beach & Bay Half Marathon, 5K, & 10K
Run through some of San Diego's most beautiful beaches, bays and resorts.
Location: Tecolote Shores Park.
Info: sandiegobeachandbayhalfmarathon.com
4/23 6:30 am
15th Annual Campagnolo GranFondo San Diego
Southern California meets Italy in this celebration of cycling, food, and San Diego's picturesque waterfront.
Location: India & Date St.
Info: www.sdgranfondo.com
4/23 7:15 am
Fallbrook Avocado Festival
Celebrate everything avocado!
Location: Main Ave.
Info: www.fallbrookchamberofcommerce.org
4/23 9 am – 5 pm
53rd Chicano Park Day
This year's theme is "Chicano Park Day 53: Kindling the New Fire."
Location: Chicano Park
Info: www.chicano-park.com
4/25 10 am – 5 pm
Lakeside Rodeo
Featuring the 7 events of rodeo and fun filled action!
Location: Lakeside Rodeo Facility
Info: www.lakesiderodeo.com
4/27 – 4/30 hours tba
Adams Avenue Unplugged
A free musical walkabout featuring live music inside restaurants, bars, coffee houses, and galleries lining the neighborhood.
Location: Adams Ave
Info: www.adamsavenuebusiness.com
4/29 Noon – 10 pm
San Diego Home/Garden Show
Home-product booths, gardens, demos, seminars, and consultations with top experts.
Location: Del Mar Fairgrounds
Info: www.springhomegardenshow.com
4/29 – 4/30 Sat 10 am – 5 pm, Sun 10 am – 4 pm
LIQUID CITY: Cheese Expo 2023
Featuring unique collaborations, presentations, demos, and explorations with cheesemakers!
Location: Brick, Liberty Station
Info: www.liquidcitysd.com
4/30 1 pm – 8 pm