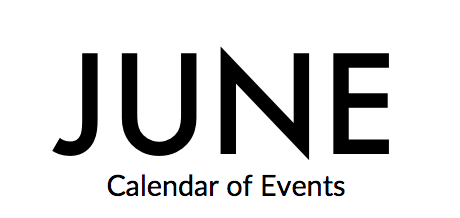 25 May

San Diego Calendar of Events – June 2022
GRAMMY Winner Arturo Sandoval
Jun. 3
Ten-time GRAMMY Award winner Arturo Sandoval is fluent in at least four musical languages. He can burn through an Afro-Cuban groove, tear up a bebop tune, soar over a Mozart concerto, and soothe you with a luscious ballad, all with equal power and grace.
8-10pm / The Conrad Prebys Performing Arts Center, La Jolla
858-459-3728 / www.ljms.org
Channel 93.3 Summer Kick Off
Jun. 3
Channel 93.3 has just released the lineup for the 2022 Summer Kick Off on Friday, June 3! Join us at Gallagher Square with special guests 5 Seconds of Summer, Becky G, Charlie Puth, Tate McRae, & Gayle.
6:30-10pm / PETCO Park, San Diego
619-795-5000 / www.mlb.com
Valley Center Western Days Festival & Parade
Jun. 3-4
Established in 1950, Western Days is the historic and premiere annual event celebrating Valley Center's western heritage.
See website for schedule. / Visit Valley Center
760-440-8293 / www.westerndays.org
Sam Hinton Folk Festival
Jun. 4
The San Diego Folk Heritage will host the Annual Sam Hinton Folk Festival at Old Poway Park. This wonderful outdoor event will feature musical performances, musical workshops, group jams and an open mic stage. A great variety of folk music will be offered including Bluegrass, Olde Time, Irish music, and more.
11am-5pm / Old Poway Park
858-668-4576 / www.poway.org
La Mesa Flag Day Parade
Jun. 4
La Mesa Village along La Mesa Blvd. from Memorial Drive to Acacia Ave.
619-463-6611 / www.cityoflamesa.us/1665/Flag-Day-Parade
Annual Luau Party
Jun. 4
You'll be transported to the tropical islands without ever having to leave San Diego.
7-10pm / Kona Kai Resort and Spa, San Diego
619-452-3138 / www.resortkonakai.com
Amps & Ales
Jun. 4
The day promises to be filled with brews, bites, and beats as attendees stroll along Third Avenue tasting the best of the best from over 30 local breweries, distilleries and wineries, live music and local food vendors.
12-4pm / Third Avenue and Memorial Park, Chula Vista
619-615-1092 / www.thirdavenuevillage.com
Healthy Living & Fitness Fair
Jun. 4
For seniors, families and caregivers. Resource exhibitors, wellness activities, prize drawings, speakers, raffles and more!
8am-4pm / Fallbrook Health & Wellness Center
760-723-7570 / www.foundationforseniorcare.org
Farm Tour Adventure
Jun. 4
Come on out for a super fun day and help raise money for the AMAZING Gardening Program at Julian Elementary School! This program is run by some all-star educators who love kids and gardening! And they sure could use some help with continuing funding for this stellar program that engages kids with hands-on education and develops a love for growing food.
9am-4pm / 4425 Hwy 78, Santa Ysabel
951-847-1904 / www.julianpathways.org
Heineken 0.0 Rock 'n' Roll San Diego 26.2 & 13.1
Jun. 5
Bringing the fun to the run since 1998, Heineken 0.0 Rock 'n' Roll Running Series San Diego is a favorite among locals and tourists alike. Starting at Balboa Park and finishing in Downtown San Diego, you'll explore up to eight well-known neighborhoods and experience an insider tour that even the locals rave about.
6:15am-3pm / Sixth Ave & Quince St at Balboa Park
www.runrocknroll.com/san-diego
San Diego County Fair
Jun. 8-Jul. 4
This summer, the San Diego County Fair returns to the Del Mar Fairgrounds with power-packed plans to celebrate the action-packed pop culture superheroes from comic books and the silver screen, to those awe-inspiring community heroes we've found right in our own neighborhoods.
11am-10pm / Del Mar Fairgrounds
858-755-1161 / www.delmarfairgrounds.com
Wine & Lecture: The Last Cave Artist
Jun. 9
Jack Innis of San Diego Legends fame will share the story of Nick Connell, the self-described "Torrey Pines Hermit" who lived in a hand-dug, two-room cave at Torrey Pines State Nature Reserve from 1971 to 1990. Innis will also discuss how Connell, or for that matter how anybody, could become a hermit.  You don't want to miss this charismatic speaker.
5:30-7pm / Coronado Historical Association & Museum
619-435-7242 / www.coronadohistory.org
Night Fishing
Jun. 9
Join us for a night of fishing in Lakes 1-4. No state fishing license is required, only a permit from the General Store. Adults $10, Jrs & Seniors $6, Extra pole stamp $4. Bring your lanterns!
5-11:30pm / Santee Lakes Recreation Preserve
619-596-3141 / www.santeelakes.com
Teen Excursion: Disneyland
Jun. 10
Calling all Mouseketeers! School's out and it's time to celebrate! And what better place to start your summer than at Disneyland! With big thrills, Big Thunder Mountain, and BIG fun-you're not going to want to miss out on one magical second! Admission, transportation, and breakfast are included.
8am-11pm / Community Park, Poway
858-668-4671 / www.poway.org
The San Diego Smooth Jazz Festival
Jun. 11-12
The San Diego Smooth Jazz Festival unites music lovers from around the world at the picturesque site of The Rady Shell at Jacobs Park. This two-day event combines the soothing sounds of smooth jazz, a variety of delicious cuisine, and an amazing atmosphere that creates an unparalleled experience.
See website for schedule. / Rady Shell at Jacobs Park, San Diego
562-424-0443 / www.sandiegosmoothjazzfestival.com
IBAC Cornhole Tournament
Jun. 11-12
Have you been looking for an opportunity to show off your cornhole skills? Well, do we have the event for you.
North Beach, Imperial Beach
619-431-8632 / www.imperialbeachathleticclub.org
Stone SourFest
Jun. 12
Join us for the return of our ultimate celebration of tart and tasty ales! Whether you've been to every SourFest or this is your first, start your Sunday in our beautiful gardens with a mouthwatering selection of sour beers from around the world.
10am-1pm / Stone Brewing World Bistro & Gardens, Escondido
www.stonebrewing.com
Movies by the Pool: Space Jam
Jun. 16
Fun flicks at the pool are back! Float along, lay out on a lounger, or relax on the veranda for one of our favorite movie classics. Don't forget to dive into themed specialty bevies and bites.
7-10pm / Hope 46 Restaurant, San Diego
619-296-2101 / www.lafayettehotelsd.com/dining/hope-46
Del Mar Village Summer Solstice 2022
Jun. 16
Del Mar Summer Solstice is back! Welcome the summer with delicious food and drinks, fun music, ocean views, and beachy, good vibes.
5-8pm / Powerhouse Park, Del Mar
858-735-3650 / www.visitdelmarvillage.com
A.R. Valentien Signature Wine Series
Jun. 16
Join Chappellet Winery's Dominic and Amy Chappellet (Proprietors), along with A.R. Valentien's Executive Chef Kelli Crosson, and Advanced Sommelier Paul Krikorian for a special multi-course meal of seasonal bounty with some of the state's most notable wines.
6-8pm / A.R. Valentien – The Lodge at Torrey Pines, La Jolla
858-453-4420 / www.lodgetorreypines.com
Summer Movies In The Park: Encanto
Jun. 18
The City of Poway presents free Summer Movies in the Park! Bring a blanket and enjoy a family-friendly movie under the stars. Movies will be shown on a giant, cinema-quality screen. Bring your favorite snacks or a picnic dinner; food will NOT be available for purchase. Parking at Poway Community Park is free but can fill up fast; come early and get a good seat!
6:30-10pm / Community Park, Poway
858-668-4671 / www.poway.org
Relay for Life
Jun. 18
The American Cancer Society Relay For Life movement is the world's largest peer-to-peer fundraising event dedicated to saving lives from cancer. For over 35 years, communities across the world have come together to honor and remember loved ones and take action for lifesaving change.
9am / San Dieguito Sports Complex, Carlsbad
760-931-8400 / www.carlsbad.org
Boarded! Pirate Adventure Awaits
Jun. 18
This hilarious interactive show puts visitors right in the middle of the pirate action. Participants will be sworn in as part of the ship crew, trained how to navigate, sword fight, bail water from a sinking ship, escape from the King's Jail, swab the deck and other pirate skills. Performances are 90 minutes.
10:30am or 12:45pm / Maritime Museum of San Diego
www.sdmaritime.org
Switchfoot BRO-AM
Jun. 18
The Annual Switchfoot BRO-AM will feature a surf contest, live music performances, and nerf surf jousting exposition between surf contest heats.
7am-5pm / Moonlight Beach, Encinitas
www.broam.org
Powwow by the Sea
Jun. 18-19
Join us for our annual powwow.
All day / Pier Plaza, Imperial Beach
619-708-7858 / www.powwows.com
Kile Morgan Golf Tournament
Jun. 24
The National City Chamber of Commerce will be hosting the 8th Annual Kile Morgan Tournament.
11am-5pm / Chula Vista Golf Course, Bonita
619-477-9339 / www.nationalcitychamber.org
Zero Waste Fair
Jun. 25
Love A Clean San Diego County and the City of Encinitas invite San Diego County residents to celebrate and learn about all things zero waste!
10am-1pm / EUSD Farm Lab, Encinitas
760-633-2859 / www.encinitasca.gov
Summer Concert Series – BETAMAXX
Jun. 26
Formed in 2009, BETAMAXX has been captivating audiences all over Southern California with their authentic '80s live music experience. Packed with ultra-high energy, this 7-piece group delivers a non-stop, nostalgia-filled rock concert that keeps the dance floor packed from beginning to end.
5:30-7pm / Lake Poway
858-668-4772 / www.poway.com
San Diego International Triathlon
Jun. 26
There are two courses to choose from an international course and a sprint course, whichever you choose you're guaranteed a great ride. Both races take place at the Spanish landing Park located on Harbor Drive across from the San Diego International Airport. The race benefits Father Joe's Villages, San Diego's largest homeless services provider.
6am / Spanish Landing Park
www.sdinternationaltriathlon.com