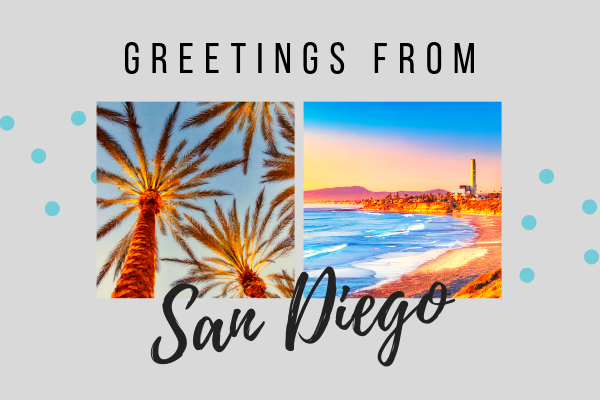 02 Sep

San Diego Tourism

It's that time of the year! Summer is over and we get America's Finest City and our beautiful beaches back. We all know that San Diego is a popular travel destination so we thought it would be fun to share some facts from San Diego's Tourism Authority. It's no mystery that people use San Diego as an escape from many parts of the nation, but just how much does tourism affect our city?

In a "record result," approximately 35.8 million people visited San Diego in 2018, according to President and CEO of San Diego Tourism Authority, Joe Terzi. 85% of those visitors were visiting simply for leisure/vacation. To give you an idea of just how much our city thrives during the summer months, out of those 35.8 million visitors, there were 17.8 million hotel rooms sold at an average daily rate of $166. It's no wonder that San Diego's tourism plays an enormous role in our economic standings.

It seems as if every year San Diego hits record levels when it comes to summer tourism. San Diego encompass arguably some of the best attractions, (Balboa Park, Sea World, San Diego Zoo, Legoland, Gaslamp, Seaport Village, U.S.S. Midway, Children's Pool, Seaport Village, Coronado Island and more) which brings tourists from all over the country to visit our top attractions.  Tourism is San Diego's second largest traded industry, second to research/technology/innovation, employing approximately 194,000 people, which accounts for 13% of the jobs in the county. Travelers spend an average of $11.5 billion in the businesses of San Diego county, generating $940 million in taxes. Of those taxes, nearly 1/3 are transient occupancy tax revenues which support the quality of life in San Diego directly. These taxes go straight to paying our outstanding police officers and firefighters, and to maintaining all of our beautiful nature parks and recreation. On top of the transient occupancy tax revenue, the majority of the taxes are made from accommodations, transportation, museums & attractions, restaurants, and retail.  To put it simply, San Diego offers the best of the best! 

But will these statistics continue? Terzi stated that the market is expecting to soften up a little bit due to the uncertainty of the economic climate throughout the country.  Terzi is still estimating that San Diego will see a 3% growth in the 2019 calendar year.

What does this all mean for us as locals…?  Extra crowds and traffic throughout our city and beaches.  Especially during the summer months when San Diego's traffic shifts from not so bad to inching along the 5 Fwy. It's safe to say we have just a few extra visitors. 😉  So for all of us locals who are wondering when the best time is to take advantage of our hometown favorite hot spots…we have attached a crowd calendar, which shows you the times with the least amount of crowd versus when the crowds are their highest.  Even as a local we still love enjoying our amazing attractions – it's fun to act like a "tourist" in our own city!

https://www.undercovertourist.com/san-diego/crowd-calendar/

As a local, we are all very proud of our fine city, and to top it off here are a dozen fun facts making San Diego the coolest city of them all!
San Diego International Airport is the busiest one-runway airport in the country and the second busiest in the world, falling just behind London Gatwick.

Ronald Reagan was the first person to drive across the Coronado Bridge when it was opened in 1969.

The United States Navy is the top employer in the city of San Diego.

Old Town, just west of the presidio, was the city's first civilian settlement and still contains restored early Spanish, Mexican, and American period homes.

San Diego County is home to the most missions in the country. You can view Mission San Diego de Alcala, Mission San Luis Rey, Mission San Antonio de Pala and Mission Santa Ysabel by taking the California Missions Trail.

The San Diego Zoo played home to the first baby panda born in the Western Hemisphere since 1990 with Hua Mei, born to a pair of giant pandas. 

San Diego is home to the largest oceanographic museum in the USA, Birch Aquarium.

San Diego produces the most avocados in the United States.

Built in 1863, the Star of India is the world's oldest active-sailing ship which calls San Diego its home port.

Located in Balboa Park, San Diego's Museum of Man is an anthropology museum which holds one of the most important collections of Ancient Egyptian antiques in the country, including authentic mummies and seven painted wooden coffins.

May 29

th

is Tony Hawk Day in San Diego. The philanthropic world-famous skateboarder from Del Mar has donated $80,000 for new parks in the city of San Diego.

Pop-punk lovers might enjoy discovering that the band Blink 182 hails from the San Diego area.
When you mix San Diego's history, iconic attractions, and year-round sunny climate, with the chill laid-back people, and outdoor beach lifestyle, it's no wonder San Diego is one of the top tourist destinations in the United States. What can we say, we are fueled with good vibes. Stay classy SAN DIEGO! 😉