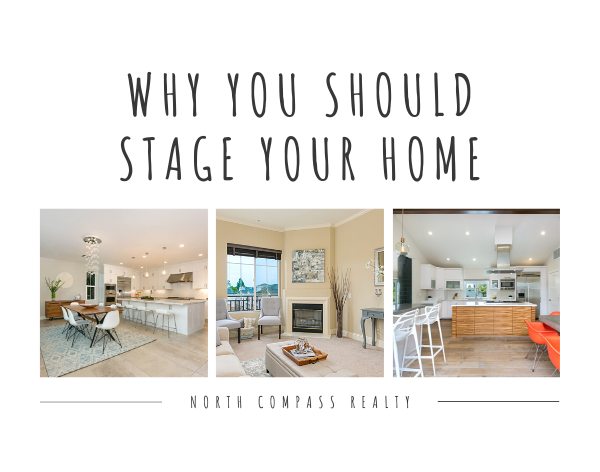 16 Jun

Why You Should Stage Your Home

No matter how luxurious, captivating, and impeccable your house is, it is hard to conceptualize the full potential when it is sitting empty. Staging a home that is for sale is not a new concept, however it continues to gain attraction to set you apart from other listings in the neighborhood. When selling any home, the goal is always to sell it fast and for the highest price possible.

We most often think about using diet, exercise, makeup, or plastic surgery when trying to improve our personal aesthetics. However, when trying to improve the aesthetics of a home we don't have as many affordable options. Home staging is in the "makeup" category, as it's a quick fix at a minimal cost and yields a maximum return. They say that you only get one chance to make a first impression, and trust us when we tell you that this could not be truer when selling a home. 

Staging might not do anything fundamentally to the home, but it is guaranteed to gain an emotional appeal from its viewers. When buyers walk through your home for the first time, they might be making structural observations in consideration of the size, layout, etc., but most importantly they are trying to picture what it would be like to live there. As the seller, your job is to help them imagine themselves living in your home. Staging often helps de-personalize the home, and decorates it in a neutral manner that appeals to many buyers as they tour your home.  Essentially you want to try your best to remove yourself so that they can insert themselves, helping them make a personal connection to the home. As an added bonus, staging will make the home photograph better. Given the fact that almost every home buyer starts their shopping online, this could make a huge difference in your home's online presence.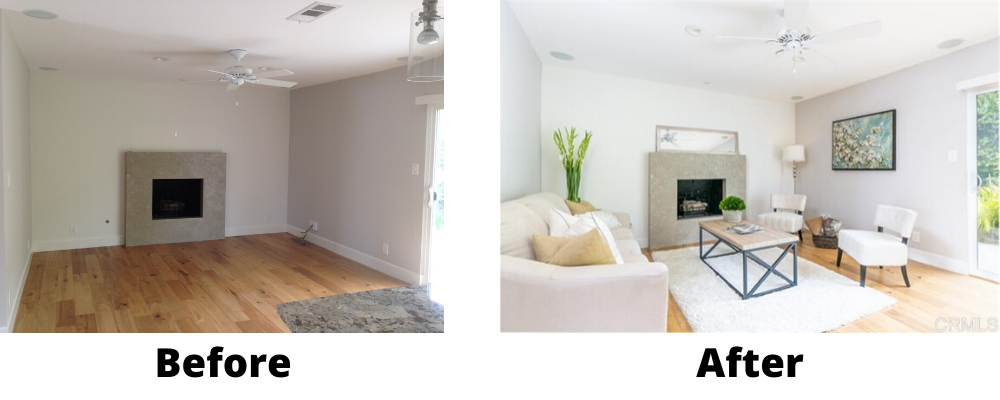 Regardless of whether the housing market is up or down, home buyers are always going to be savvy about property values. Staging your home before you try to sell it can help you justify your asking price. As a seller, you generally have plenty of competition within your area. Most often you can bet that your home buyer has seen several homes before seeing yours, and is going to see several more after yours, before making a decision. What sets your home apart from the rest? 
If you aren't quite convinced yet, here are a couple fun facts for you:
According to NAR (National Association of Realtors), over 95% of buyers look at photos of the home online BEFORE they go visit or call an agent. The more captivating your photos are, the better chance you have that a buyer will want to see it in person.  Getting buyers into your home is the best way to sell your home.
(National Association of Realtors, 2017)
In a 2019 survey of over 900 top selling agents who are experts in selling real estate, 67% said that home staging helps a seller fetch more money for their house at resale, and over 50% say that staging increases a home's value from anywhere between 1-10%.
(https://www.homelight.com/blog/home-staging-statistics/)
In a recent Real Estate Staging Association Survey, professionally staged homes spent 72% LESS time on the market. Ideally, it is best to get your home into escrow within the first 30 days of it being listed so it doesn't sit on the market and get "stale."  Buyers will think something is wrong with it once they notice the long market time and may avoid seeing your home all together.
Staging a home is a great way to help lower the amount of days your home is on the market and make it look it's best to gain top dollar!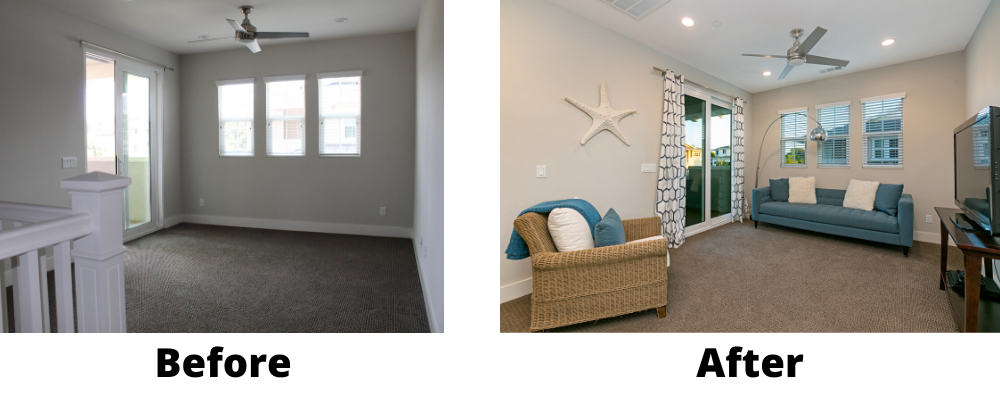 As an added bonus, while cleaning and decluttering your home to stage you also get a head start on packing! As always… If you have any questions about staging, moving, the housing market, buying, selling, etc. your favorite duo is here for you. Feel free to call us at any time!
… and if you can't move out, we can work with what you have to help make your home shine.
Call us for a mini staging consultation! 760-214-1802