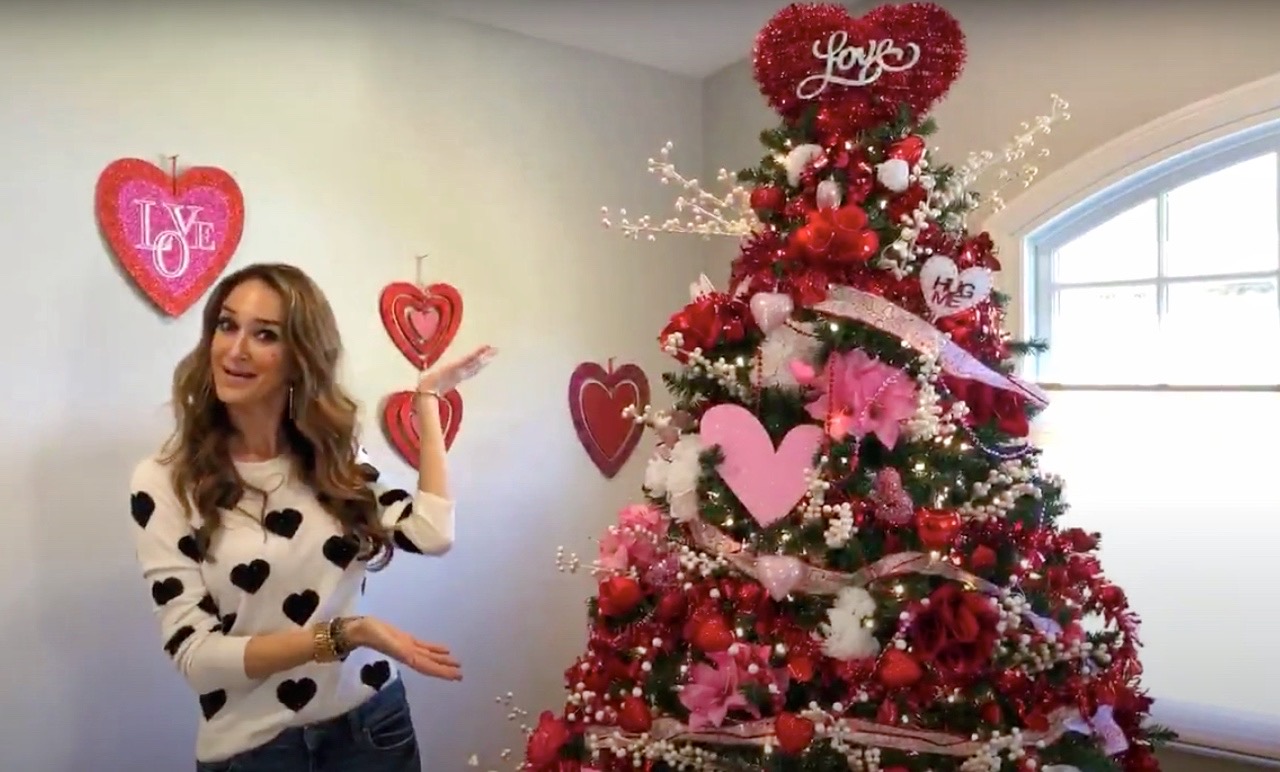 01 Apr

Top 5 Tips for Tree-mendous Holi-Trees from Nadia

Hello fellow crafters and lovers of my Tree-mendous journey! 

First off, I want to thank you all so much for the love and support you have been spreading! Ever since my Tree-mendous creations of my Holi-Trees went viral, I have been overwhelmed and touched by all of your comments and wonderful feedback. If you missed it, check them out at Coluccico.com/treemendous. I just knew there were a lot of other "Christmas Crazies" out there and I'm happy we connected and can help spread the Christmas love and joy year round.  

A lot of your questions were about how to get started, where I bought my supplies and if I would consider doing a tutorial… OK! 

Believe it or not, I get most of my decor at the Dollar Tree, which keeps this creative craft cost effective. But I also pick up a few good finds at Hobby Lobby (my guilty pleasure); Michaels and occasionally on Amazon if I am looking for something more unique (gotta love Prime!).

After doing all my Tree-mendous Holi-Trees, here are my Top 5 Tips:
When it comes to decorating your tree, MORE is MORE! If you think you have enough decorations, you probably don't! I think the more full the tree looks, the better. It may not be your style, so design as you'd like, but the fullest trees always take my breath away, and anything less reminds me of Charlie Brown's tree (waaa-waaa).

I recommend laying all of your decor out before you start, so you know what you're working with. It allows you to visualize how you are going to put it together. You can even group things together so there is a pattern if you like your tree to have more of a repeating look.

I usually start layering with fillers. I consider fillers to be the items that you have the most of… it's not a center stage item, but a background item. I buy most of these in a theme color or texture so that the tree has consistency. I use a lot of these at Christmas time, so I end up recycling and incorporating them into my Holi-Trees to get the full look. I got most of mine from Hobby Lobby and the Dollar Store. You'll see I use a lot of flowers as my fillers, which I think adds more dimension. Check out my Easter Tree for an explosion of colorful flowers!

I don't use ornaments often on every tree, which a lot of you commented on. I use a combo of fillers, fake flowers, beads, ribbon, etc., to really give it a pop and add depth.  Should you prefer ornaments, you can find plenty out there in every color or theme to fit your design.

At the end of the day, there are NO rules. Just go to town and have fun creating! Your Holi-Tree should represent you and your style. And I promise it will make you smile for days to come 🙂
Check out the video of my Tree-mendous Love Tree above. A great tip to keep the cost down is to put your tree in a corner, so you are only decorating the front & sides! 
I hope you enjoy coming home to your Holi-Tree creations throughout the year.  Please share your creations with me or tag me in your post so I can see them. Spreading this Tree-mendous joy has become addicting and I love that we can do it all  together!
xoxo, Nadia
@NadiaOnTheRun